Five Images Nominated By Judges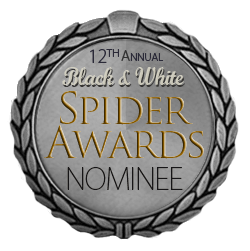 Happy to share that five of my images were nominated by the judges of the Black and White Spider Awards, in the professional section, across five different categories.
"Spider Awards 2017 proves once again to be a great challenge for the jury to select the best images of the year. Every year this photographic competition increases its quality of content, reputation and prestige" said juror Andrea de Polo, Cultural Heritage Consultant at Fratelli Alinari Photo Archive in Florence.
Curator and Arts Writer Paola Anselmi added "Congratulations to all the winners. A great deal of humanity and soul in this year's selection, maybe it is a sign of the times and a promise for future awards and photography in general."
"This celebrated event shines a spotlight on the best professional and amateur photographers worldwide and honors the finest images with the highest achievements in black and white photography."
Portrait Category
Shot on an Olympus OM-D E-M5 Mark II and Voigtlander 17.5mm Nokton f0.95 lens.
People Category
Shot on a Leica M Monochrom (M-246) and vintage 1959 Leitz 50mm Summilux.
Children Of The World Category
Shot on a Fujifilm GFX-50S and Fujinon GF63mm lens.
Fine Art Category
Shot on an Olympus PEN-F and M.Zuiko 25mm lens.
Advertising Category
Shot on an Olympus PEN-F, using a Nikkor 24mm f2 and a tilt adapter.
The images were all shot in raw and processed in Adobe Lightroom and finished in Nik Software's Silver Efex Pro.